Library Services

Adult Programming
The library is pleased to offer an impressive (if we do say so ourselves) array of programming for adults. Variety and quality are our goals. A very short list of the types of programs offered each month include book discussion groups, medical and financial seminars, craft session, historical lectures, film presentations, support groups, and guest speakers on every imaginable topic. For a full list of this month's events, please visit our events pages.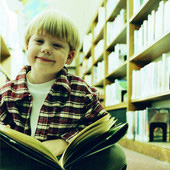 Children's services
The library offers a thriving children's department and provides many special programs. In addition to regular storytimes at all branches, outreach programs for day-cares and preschools are also offered. Please ask the staff for a current schedule.

Children's Programming
The annual Palmer Summer Reading Program is just the start of a year's worth of great events for kids. Traditional story-times are of course a favorite of our little patrons and staff alike, but watch for surprising and fun activities at all our branches every month. For a full list of this month's events, please visit our events pages.

Computers
Every branch except the bookmobile has computers for patron use. Many of the computers are connected to the internet, and usage is free of charge though we do have a time limit on all computers. Most of the computers also have word processing, spreadsheet and, in some cases, additional software programs for public use.

Copy/Print Services
The library has a black & white copier at Adams Memorial Library and at Caldwell Memorial Library. Copies at the main branch are 25¢ per copy. Copies at the Caldwell branch are 20¢ per copy

Printing from computer resources is available at Adams and Caldwell. Printouts are 25¢ per page for black and white and 50¢ per page for color except at Caldwell, where they are 20¢ per page for black and white only. All printouts come out at the circulation desks.

Internet
In order to use the internet, you must have a valid library card and have signed our Internet Users Agreement. Once you have signed the agreement, you may use the internet at any branch.

There is a three-hour per day time limit on internet usage. If there are other patrons waiting to use a computer, we reserve the right to terminate a session after 1 hour.

In accordance with state and federal laws, all internet connections at the library are filtered. Please see our form for unblocking websites that are blocked by the filter.

Resource Center
Provides children and adults with hands-on materials and educational tools to make learning more enjoyable.
Meeting Room
Use of the library's meeting room is granted entirely at the discretion of the library director. The meeting room may only be used by outside groups when it is not in use by the library itself, and is only available to groups who meet the requirements of our meeting room policy: Use of Meeting Rooms
Local Author Info
Adams Memorial Library loves to support local authors.  We have a dedicated shelf to showcase copies which have been gifted by their authors or donated by library supporters.  We do occasionally host author presentations, as long as they are at least one hour in length and do not require attendees to purchase anything in order to enjoy the program.  Due to our non-profit status we are unable to host book signings or sales events that do not also include a program-length presentation.